CANTRELL CHRISTMAS!
You don't to wait till' Christmas to enjoy our Holiday Packages!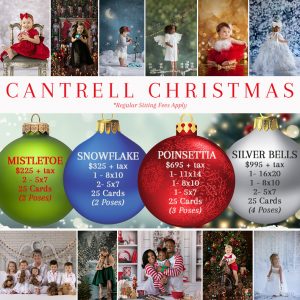 With all of the unknowns, delays, and quarantines – there's really no better time for Christmas Portraits! Spare yourself a little of that holiday stress and BOOK TODAY!
Call (251) 476-4331  or Text (334) 232-9695
Halloween Scenes Available By Request
The Traditional Tree will be available November 1st!
*Regular Sitting Fees Apply